Linking Permaculture Design and Monitoring Evaluation and Learning
Permaculture and Monitoring Evaluation and Learning (MEL)
What can we draw from the Permaculture Ethics and Principles to help guide MEL?
Permaculture Ethics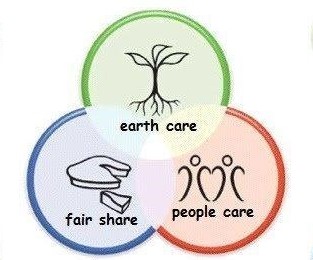 Just as a Permaculture Design needs to consider all 3 ethics, so a MEL design for a Permaculture Project needs to do the same. This means that earth care, people care and fair share need to be considered. In practice- can we ensure that our MEL design includes some assessment of all these 3 ethics. For example- a measure of earth care, such as improved soil health; a measure of people care, such as improved nutrition; a measure of fair share- such as livelihoods of the poorest.
Permaculture Principles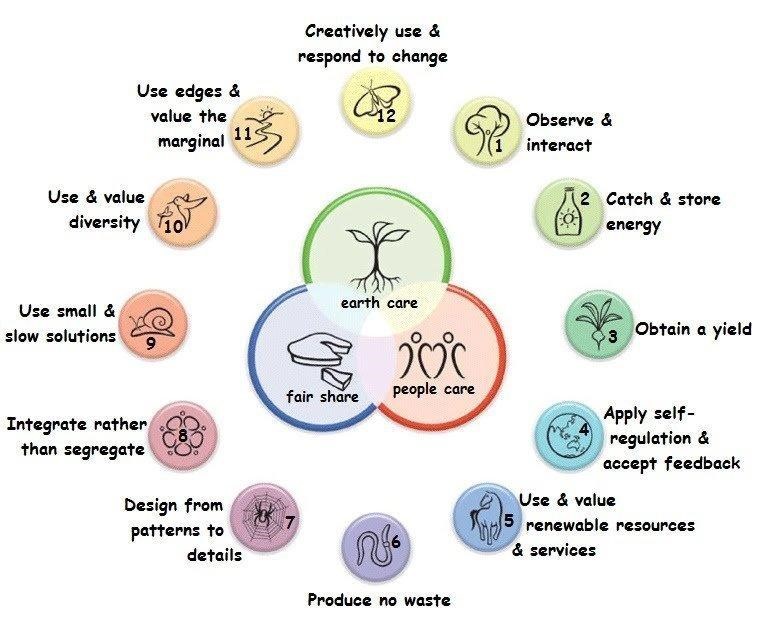 Some of the steps in the evaluation are recognisable as part of the Permaculture Design Process and follow the ethics and principles of Permaculture Design.
'Observe and Interact' is a key principle- notice change and always be mindful of positive and negative changes in the project and what needs to be done. Observation is a key part of MEL
'Creatively use and respond to change' having noticed a change, be prepared to change your plans. This seems obvious, it means, be flexible with your project. If circumstances change there is no point in carrying on with the same plan.
'Apply self-regulation and accept feedback' There need to be systems in place to gather information from participants and other sources and act on that information. Data that is collected and not acted upon is a wasteful use of resources. The 'Learning' in MEL means that data from Monitoring and Evaluation is used for change. It also means that the Monitoring is active and carried out throughout. An endline Evaluation alone is insufficient because it does not allow for on-going change.
'Produce no waste' is another principle that can be applied here- data collected and not analysed and acted upon is waste.
'Design from patterns to details' In a Permaculture Design- it is important to change focus from the whole to the details and to think first about the whole system. The same is true for MEL. First think about what is the overall purpose of your MEL – for example what are the key objectives of your project and gather data about them rather than trying to understand everything.
'Integrate rather than segregate' For MEL this means that when building up a Theory of Change and thinking about how activities lead to outcomes and impacts that there will be multiple connections.  (see section x).
'Use small and slow solutions' Don't be overwhelmed by a complex and dynamic design such as a Permaculture Design. Think and plan for the whole, but don't feel as if you have to do everything at once. Start small, learn and grow slowly.
'Use and value diversity' As in a Permaculture Design, a MEL design includes different sources of data, and different methods and different sector assessments.
Discussion Point
Can you think of other ways in which Permaculture Principles can help guide your MEL?