Planning a Quantitative Assessment for your project
A simple quantitative assessment
We will follow up from the previous example. Once you have some qualitative information about beekeeping you might choose to follow up with more detailed numerical (quantitative) data.
To be representative it is important to introduce a sampling technique (see lesson on sampling)
Following from the Beekeeping example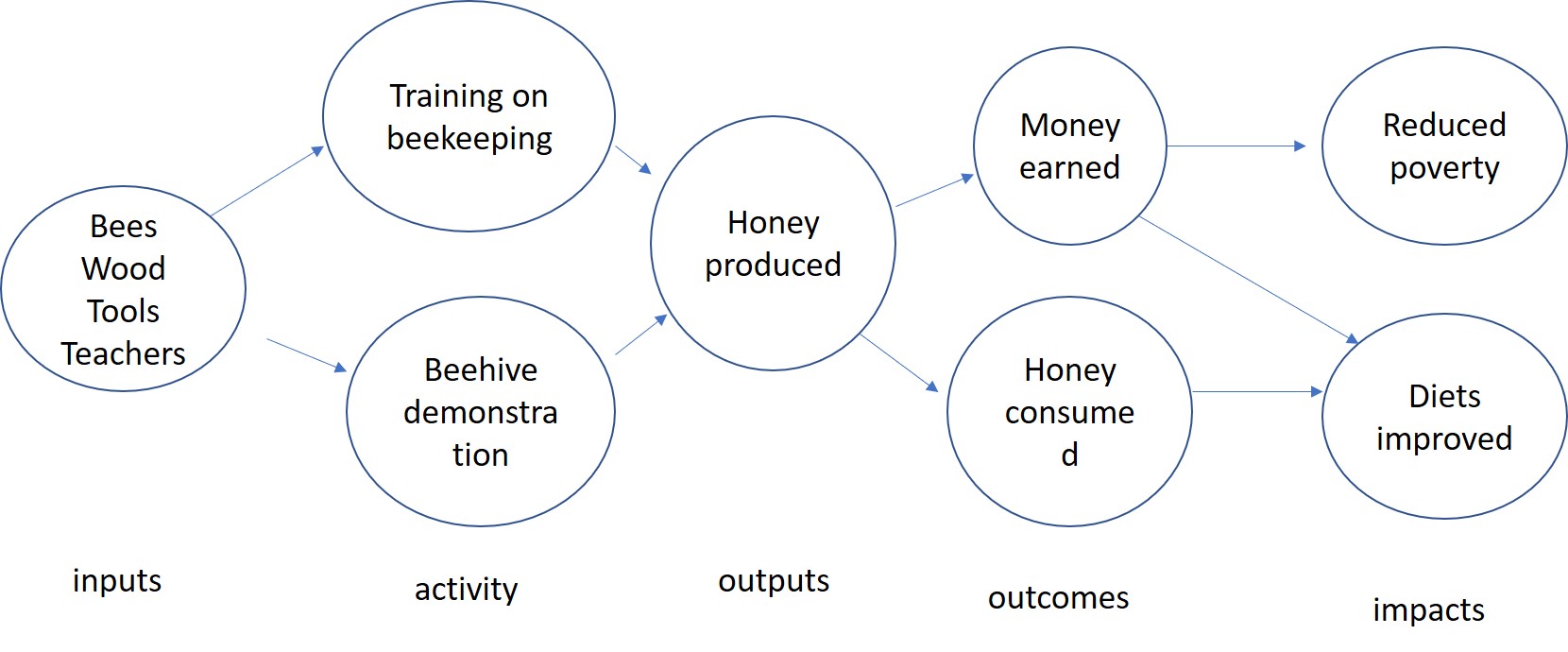 Some Sample quantitative questions for the Beekeeping example (source of data or who to ask)
How many training programmes have been carried out annually (project reports)
How many teachers have been trained annually (project reports)
How many participants have studied beekeeping (project reports)
How many participants are now practicing beekeeping (reports or survey)
How much honey has been produced annually by beekeepers (beekeepers)
How often is honey consumed in beekeeping households (beekeepers)
How much honey is sold annually by a beekeeping household (beekeepers)
For dietary changes and income changes, a more complex survey is needed. The Nutrition Section will guide you to a dietary survey.
Sampling:
We do not know the variability across households in these parameters, so decide to sample about 60. Once we calculate the standard deviations we will know if this was about enough.
There are 20 villages in the project in 2 different zones. Choose randomly 3 villages in each zone.
There are 500 households in each village. Choose randomly 10 in each village
This is will give you an overall sample of 2 zones * 3 villages * 10 households = 60 households
It is difficult to choose a comparison community because they will not have been trained in beekeeping. It might be possible to repeat the survey after a year to see if there have been changes.
Activity: Plan a quantitative assessment for your project
Follow up on the qualitative exercise you worked on for an activity in your project and carry out the following steps:
Who will you ask about the activity?
When will you do the survey?
What questions will you ask?
Who will collect the data?
Who will put together the results?
Who is interested in the findings?