Profile Sidebar
In Kumu, every element, connection and loop has a profile that you can use to add narrative and any data that is important for you to track.   You can access and add to the profile for an element by clicking on that element within your map and then opening the profile sidebar using the three grey dots on the left hand side centre of the Kumu map space.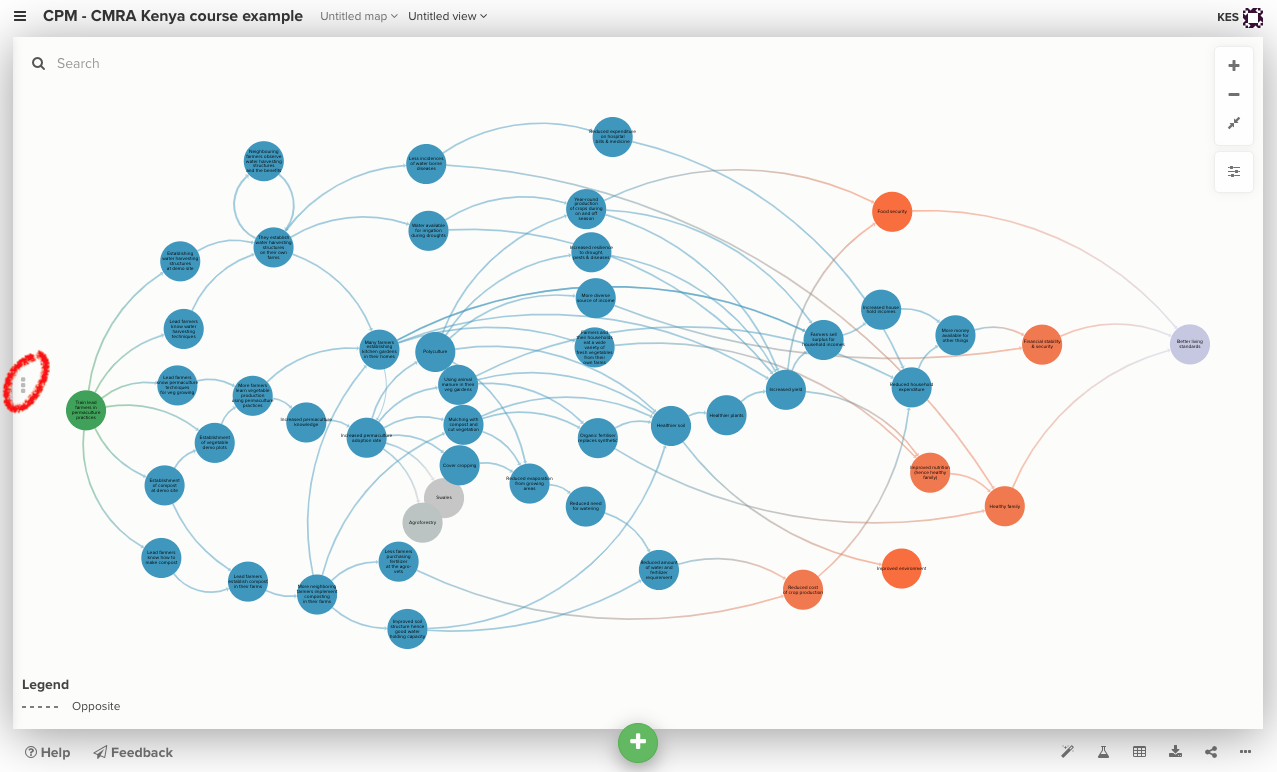 Here is Kumu's guide to profiles, which includes a short video.  The first minute or so is a quick and helpful introduction to profiles.
Every profile shows a set of default fields at the top. The fields of interest to us are:
Label – element name
Description – this is free text field, and is a good place to put additional, richer detail or information about an element.
Image – you can add a photograph or logo or symbol which becomes the background of the element on the map.
You can add a URL for an element if you wish to link to a web page.  You can also create your own custom fields.  To learn more about each of the fields and their purposes, check out Kumu's full guide on fields.