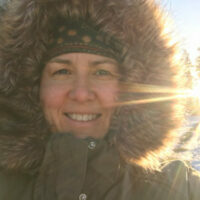 Kate Swatridge
Co-Founder
Kate's professional background is in Operational Research.  She has been a consultant for over twenty years, working on projects including systems mapping, data and modelling, and design of measurement systems, training courses and user-friendly data and analysis tools.   She is a director and fellow of The Schumacher Institute for Sustainable Systems.
Kate started her journey with permaculture in Wales in 2006.  She completed a full Permaculture Design Course in Malawi in 2014, and started her Diploma in Applied Permaculture Design in 2019.  She co-founded Malawi Schools Permaculture Clubs (MSPC) in 2015 and is still closely involved today.
Through her work with MSPC, Kate has direct experience of the challenges in assessing the impact of resource-stretched community permaculture projects.  She wanted help but could not find it, so she teamed up with Anne-Marie to create Permaculture Impact.
Other Members