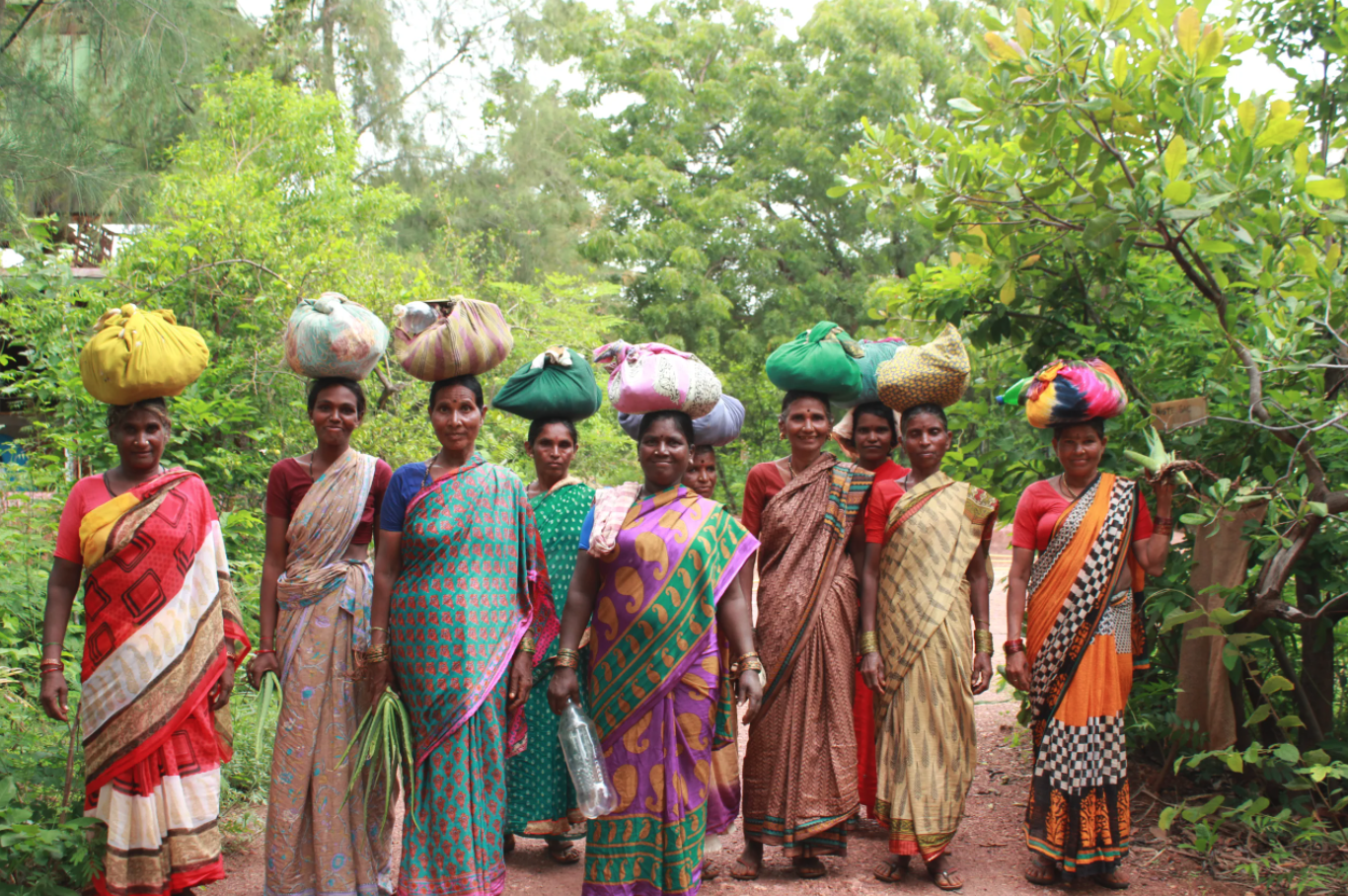 Aranya Agricultural Alternatives
Hyderabad, Telangana, India
Region of Operation: Two states, Telangana & Andhra Pradesh
Description of organisation and its work:
The main objective of our project is to improve livelihoods through regenerative agriculture systems by providing support to the tribal women farmers to establish permaculture farms in remote areas.
We are aiming at helping the community grow diversified foods where they can have a balanced meal & improve their nutritional status. This includes local pulses, oilseeds, cereals, fruits, vegetables and edible weeds that were being ignored earlier.
"ARANYA" aims to provide alternative solutions to the present conventional and chemical agricultural practices. Since forest is the mother of agriculture, ARANYA is committed to follow the philosophy of natural agricultural practices with focus on forest farming so as to take up production without causing destruction to planet earth, enabling all life forms to coexist.
Aranya's projects have had an approach of identifying solutions that address both social and environmental concerns through a healthy synergy between the two. In addition, Aranya has endeavoured to bring to its stakeholders cutting edge knowledge and techniques in natural resource management (esp. water) and ecological farming methods. In this entire process, it has championed the cause of community/ farmers' participation (esp. women) in natural resource management. It has vast experience in participatory irrigation management. Bridging the distances between community institutions and government departments has also been an important element in most projects."
Aranya conducts Permaculture Design Courses and hosts convergences and a wide range of training programmes
Aranya supports several projects in the area including:

Integrated Support Services for Health and Livelihood Improvement Project 100 households- Small and marginal women farmers

Integrated Watershed Management Practices- 5000 hectares of land and 24 tribal habitations

Andhra Pradesh Drought Mitigation Project – 12 mandals, 36 villages of Kurnool district

DST (Department of Science and Technology Govt of India) Livelihood Improvement
Lingapoor village- 100 households

Capacity Building Centres 3000 animals for 3000 families covering 2 districts Guntur and Krishna districts of Andhra Pradesh

Livestock Resource Centre Nellore district- Livestock owners- approx. 1000 families
Permaculture Impact course taken: Nutrition Evaluation
What did you find most useful about the course?
'I got a chance to revise my previous nutrition knowledge. Some information during the sessions gave me ideas on how to interact , monitor and evaluate. HomeWorks helped me learn more about the villages we are working with as I ended up collecting some information which I didn't look into earlier.'
Are you going to introduce any new Monitoring and Evaluation as a result of doing the Course?
'Yes, but I would not want to relate it to a particular project as such but as an overall impact of Aranya on the community. I would like to observe the various types of food they are bringing back home to their plate, sharing and selling. If it has decreased their consumption of food from outside which they previously purchased from the market and various other aspects. For the future projects, I would like to plan ahead and have a component of Nutritional M&E as well.'
Website address https://permacultureindia.org/